Search Engine Ready Website Design
We are a website design company serving businesses in Maryland and several states across the country. Our main clients are local mom and pop shops but we also provide services for larger businesses, including franchisee websites. Our main focus in our designs is building quality websites that meet Googles standards. And most of our clients purchase our SEO programs which helps them gain more business. In many cases, companies hire us first to help with their SEO then realize their previously built website no longer meets current SEO standards. After several months on our SEO program and seeing progress, they eventually have us design their next website. We build web sites for the main purpose of getting ranked high on search engines and content is a crucial element in a good design.
Our websites are built to perform well on search engines!
Building a professional, quality and effective website takes a lot of time. We don't buy a template and stick your content in there and call it a day! We build websites that can stand up to the needs of your clients and to the main search engines like Google, Yahoo and Bing. The web code we start off with is WordPress then we optimize that code to reduce server processing time. We then use that skeleton file and load in your images, text, pictures, call to actions, tags and more. Afterwards we run your site in multiple tools to help reduce file size for web load page efficiency. Once all looks good then we run test on multiple screen sizes to ensure you have a good look on many screen sizes and web browsers. After launching your site we then perform additional testing and code modifications, within 30 days, to make sure the site we built has met all the current (at that date) demands of a well built Search Engine Ready website.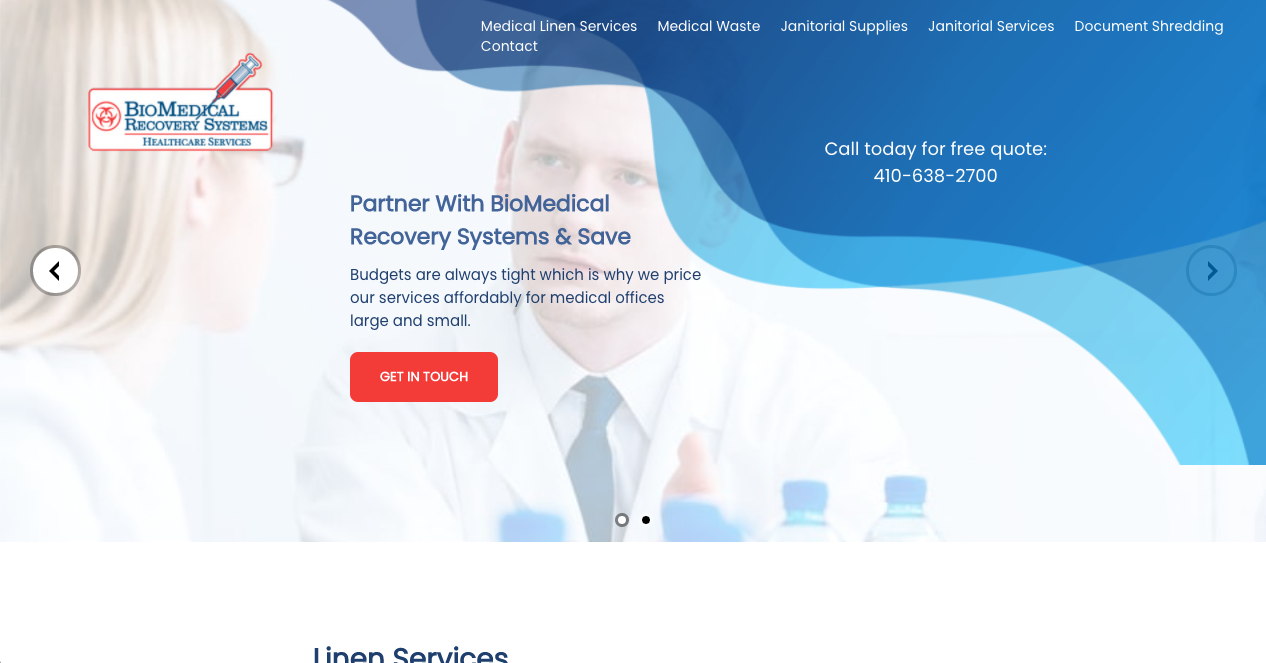 UX Web design
Technology is always coming up with fancy terms to make them sound important, The latest is UX, which is short for user experience. That said, User Experience is very important to understand. If the user experience is not good, they will go away and probably not come back. So yes UX is very important. Your webpage has to flow, having great content and an easy way to do business with you.
People only go to 2 pages on average on any site so there is not much time to win people over. 
Each business is different so I will give you an example on how to address this without a bunch of tech talk. Each page on your site can serve a purpose so build that page that satisfies the need of your potential client! Build your site, then site pages, with a logical flow of information using graphics to support your information. Then make sure you have natural call to actions placed strategically on the page. A few reviews may help as well! Keep in mind you will also have to do your research with your existing clients. What did they type in the search engines to find you, were they looking for education first then purchase or just a purchase? Do they need to see samples of existing products? Are they looking for warranties? Are they looking for quick turn around times?
For example, Lets say you are a plumber and you have a website with multiple pages about plumbing. A potential client has their toilet clogged so they search for " I need a plumber to fix my clogged toilet". So the term "plumber" is amazingly popular and you are competing against 20 million other pages. But you also did the research to know clogged toilets is a good search term and you built a page on your website that talks about clogged toilets. So now you have a key phase match for "plumber" and "clogged toilets" which is more likely to get you on page one than just the term plumber. On that Clogged Toilets page you write about why they can happen and how you can easily solve their issue by clicking a button.  They wanted to be educated before they buy and then they clicked on your call to action as they figured you can solve their problem. That is a good website user experience. Now do a great job delivering your product or service for your client and ask for a review. That supports UX for you and your client! Everyone wins!
Do your homework! So the question to ask your self is: What determines a good user experience for your type of business for your type of clients?
NOTE: You MUST call the potential customer immediately after receiving your web lead if they contact you on your contact form or request a quote form! Then you must quickly setup and appointment, close the sale, send the product, etc. depending on the products and services you provide. And you need to ask for reviews from every customer! That way you know if you and your team are doing a great job and you can fix the parts of your business that are busted if you get 1 bad review! You don't want to wait until your get a handful of bad reviews and then cannot figure out why your business slowed down. You must provide high quality services or all the money you are spending for your website and SEO marketing will be affected.
Website Load Speed
In todays designs, your site must load faster than it has in the past. Google keeps making changes, moving the goal posts as some say, but consistently they are looking for fast loading sites. They know your potential clients are impatient and will not wait for a slow page to load.
Text on your Web Page
Text is king! Period! End of story! You must have text on each page to satisfy the needs of your potential clients for the services that apply. The text also is not just about beating search engines or meeting certain quotas like keyword density. Think about UX when writing your text. In most cases our clients will write their main thoughts about what the page should include then our professional text writer can make your points flow to get your message out in a clear concise way, if you choose our text writing option. Customers are coming to your site to solve an issue. The content must be written with solving the clients issues first then look at SEO!
Graphic Design
The look of your site is important but designing a website is no longer about just the look. Many people get stuck on making their website the best looking site but that may not be in their best interest. Think about your goals first then determine how important the look of your design will be in overall scheme. If your goal is to win awards for best looking design then obviously you need an amazingly cool website with lots of graphics and even some moving parts. And we are not your solution for that type of website! Why? On the downside of that highly intensive graphic look, that website is going to be huge, regarding file size, and it will take much longer to load on a web browser. That includes foreground and background imagery. With those types of sites you will have a web page with slow load time and that kills your SEO search engine placement. Forget about getting on page one on any search engine with that graphic heavy website.
When building your new sites graphics, determine if the look helps your brand, keeping colors, catch phrases, logo designs, etc.. consistent. There are only so many ways you can construct a web page but if you break it down they are just text and images built within shapes. When you have an average of 50% of your potential customers looking at your services through a mobile device, most of those graphics will not appear on their phone. Something to think about.
What's really important is the content itself. You know, how you are going to help your potential client get what they are looking for. Then making it easy to purchase that product or service.
Programming Options
On occasion we do have to build custom services for some of our clients. We can build that into your WordPress dashboard interface or build a separate database, depending on your needs. For example, building a car inventory interface if you sell vehicles. Maybe you need to list your inventory for sale to your distributors to pre-order supplies. Maybe your employees need certain information on your website that you don't want your clients or the general public to see. Tools for employees or clients, etc!
Why Hire Coastal Web?
Over the years we have built a great reputation. Building a quality website takes thought, experience, testing and follow through. Building a website is no longer just about how it looks!
What was the user experience?
Did they engage in more than one page?
How long did they stay on your site?
Did they contact you either through a phone call or an email?
Do your visitors return to your website or did they visit only once?
An important question to ask yourself is what is the goal of your website? Are you building a glorified business card or do you expect more from your website? Most of the businesses we run across now want their website to help them bring in more clients. Once we understand your goals, and your business, we can help you select a website that works best for your company today! We'll give you plenty of options to choose from before narrowing it down to the final web design.
Want your project completed faster?
Here are some tips to help you get organized quickly, regarding the content that will go on your website!
Create a folder on your computer called "new website design"
Open up the new folder you just created
Create a folder for each web page you want on your new site
Copy your text and pictures you want for each page into the correct new folders
Once you are done, upload your "new website design" folder to our dropbox account
After you upload your files to us, we will talk with you to confirm all the information is clear and correct. We will also ask you questions like what sites do you like and why? We can then design you layout, graphics, photos, fonts, color scheme, and more for your web design. If you chose for us to help write or rewrite your content then we will immediately start on that before we create your new design look.
Contact Us
Looking for a great website design company, call Coastal Web Marketing at 410-420-9390 or CLICK HERE to fill out our contact form.