Choosing Web Design Colors: Attract or Repel
So, you've decided to build a new website, or undergo a website redesign. One of the first things you have to do is decide among the various web design color palettes and color schemes. But don't just go with your favorite colors. You'll want to incorporate information from color theory, color psychology, the colors in your company logo, and what your company does.
That's a lot to consider. To make it easier, we've broke these considerations into several tips. Keep reading to learn more.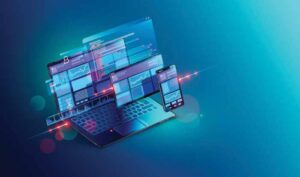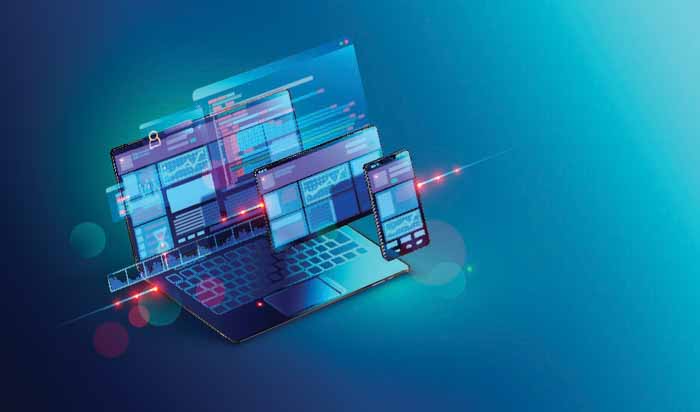 Learn a Little About Color Theory
Color theory is a set of rules and guidelines web designers, advertising agencies, artists, and others use to communicate with a viewer. In most situations, we would use a color wheel to help select the most appealing color scheme. You may not have thought much about colors since elementary school, so here's a refresher:
There are 3 main color categories, as defined by Sir Isaac Newton, who in addition to his many other accomplishments, designed the color wheel. They are:
• Primary (Red, Blue, Yellow)
• Secondary (mixes of primary colors such as purple, green, and orange)
• Tertiary (also known as intermediate, these are mixes of primary and secondary colors)
Using these 3 color categories, you will work with a web designer to come up with a color scheme that reflects your brand and design goals. You can choose from many color schemes, including monochromatic, analogous, and complementary, among others.
To learn more about color theory, we suggest reading this article from the Interaction Design Foundation.
Learn a Bit About Color Psychology
In addition to making color theory a major part of choosing the right colors for your web design (to achieve a pleasing, attractive look), you will also want to take color psychology into account. Color psychology is the study of what feelings colors evoke in humans. In marketing, color psychology can be used to encourage certain reactions from customers.
Red, for example, is an attention-grabbing color that expresses a sense of urgency. That's why you'll see it used in stop signs on the street, and Call Now! buttons or Schedule an Appointment buttons on websites.
Green is a color that evokes nature, and is frequently used on landscaping websites or energy company websites.
The color blue, in contrast to red, is a calm and serene color that evokes an authenticity and compassion. Dark blue can represent power and dependability.
Getting the right color combination in your web design ensures it's attractive to visitors. Why is this so important? Let's take a look at the numbers.
Check Out These Web Design Color Statistics
Your web design colors can either attract or repel visitors to your website. You of course want to do everything you can to attract visitors, and make them feel good about your website. Knowing your target audience is important when designing your website, because different people have different reactions to colors.
Here are some statistics to back up why getting your color palette right is such a big deal.
• 39% of people say the colors on a website are more important than other visual elements, such as images or font.
• Blue is a favorite website color for 46% of consumers.
• 32% say green is their favorite color on a website.
• Only 23% say yellow is their favorite color in web design.
• 22% of consumers look for eye-catching colors, while 21% of people will leave a website if it has a garish color scheme. So, you have to strike a balance between eye-catching and cartoonish.
• The color purple in your website will appeal to 18–24-year-olds (43%), but will appeal to only 17% of people aged 44-54.
• 26% of consumers prefer websites with primary colors, while 21% prefer complementary, and 20% prefer analogous color schemes.
Source: Top Design Firms
So, you can see, using blue and green in your website would be a good choice. Blues and greens are calm colors, associated with nature. And if your target audience is between 18-24, you could use purple on your website, but if you're targeting anyone over the age of 25, you might want to leave purple out of the mix.
Keep It Simple
So, there's a lot to consider when it comes to choosing the right colors for your website design, but we save the best tip for last. Keep it simple. No one likes a website that has just too much going on, with too many colors, or worse yet, colors that clash.
By using just a few colors and plenty of white space, you tie everything on your website together for a clean, cohesive look. If you go overboard on the color, or use a colored text on a colored background, you're making it hard for a visitor to enjoy your website. You may repel them when what you want to do is attract them.
RELATED READING
17 Web Design Statistics Small Business Owners Need to Know
Top 10 Signs You Need a Website Redesign
Schedule a Web Design Consultation
At Coastal Web, we know web design. Whether you need a website redesign because your old website looks outdated, or you need a brand-new website so you can keep up with your competitors, we can help. Our experienced team of web designers will work with you to create an attractive, fast-loading, and easy to use small business website.
And don't forget to ask us about our SEO services, which we can incorporate into your website from the beginning. Call 410-420-9390 or use the contact form to get the conversation started. We specialize in small business websites for clients in Baltimore and Harford counties, but we also work with businesses in surrounding areas.