Web Marketing Company
Coastal Web Marketing company is a digital marketing company based in Harford County Maryland, which is just north of Baltimore.  We are a marketing agency that serves small business clients in Delaware, Pennsylvania, DC, Virginia, Ohio, Arkansas, Texas, Alabama and Florida. We don't aggressively search for web marketing clients outside of MD but we get referred out because we are good at SEO Marketing.
Increasing traffic to your website is the first step to generating more business but that's not the only focus.
Why hire Coastal Web Marketing from Harford County MD? We are a small customer focused business that takes on customers that we believe we can help. We also only work with 1 or 2 business types in a geographic area. Our goal is for us to beat your competitors and NOT hire them to compete against you! We provide the following services:
SEO - Search Engine Optimization Marketing
Website Design & Web Updates
Web Video Creation
Music Writing & Production
Search Engine Optimization, also known as SEO, is the most cost-effective way to market your business online. Period, end of story! All business owners know you need a web presence to help your clients see that you exist in the web marketing arena! Whether you need a basic template website or an effective "marketing machine" type website depends on your goals.
Lets get a better understanding of digital marketing first so you know what is possible with a website marketing company.
Internet Marketing (online marketing, digital marketing, etc.)
Web Site whether using a template design, custom web design using WordPress (CMS) or HTML design.
Web Marketing includes SEO Marketing, Local – Google My Business and Pay Per Click Marketing.
Video Marketing can benefit for Customer Testimonial, Product or service presentation or for a Facebook ad.
Email marketing for existing clients or paid mailing lists.
Digital ads for Facebook, Google, Yelp, Industry related website, Online yellow books, etc..
Social Media for Facebook, Twitter, LinkedIn and many more.
As you can see from above there are lots of ways you can spend time and money on getting your message heard. But what is the most effective?
A website: You definitely need this if you own a business.
Website Marketing: if you have a marketing budget, this is the way to spend your money effectively.
Video: Absolutely! It can help humanize your website and get your message out.
eMail Marketing: A definite yes for your own customers.
Digital Advertising: Maybe depending on your goals and your budget
SMM - Social Media Marketing: Maybe depending on your goals, your budget, your time and your type of business.
Contact a Coastal SEO Marketing rep for a free web analysis to find out what your digital weak spots are and how to resolve them -
in Harford County MD call 410-420-9390!
CONTENT WRITING
Coastal Web Marketing offers 4 different types of content writing: Webpage Content for SEO, Webpage Content, Blog writing, and Email Marketing Campaigns. If you have not purchased an SEO program, although we advise it, we can still develop content for your website. However, without SEO, the writing will not be as extensive, and the content will not be optimized for Search Engine Optimization purposes. If you have existing text, our content writing services would include proofreading and editing the existing text.
We understand that your time is valuable, so our content writing services are designed to take away the headache of writing your own web content. Most of our clients opt to hire us to write their web content, so they can focus on their business.
Once our content writer has a draft of your text, they will email the content to you for your review. It is important to keep in mind that changes are expected after the first draft. This is all part of the writing process. Once you have outlined the changes that need to be made, our content writing will implement them, revise the changes, and gives the revised text to the web designer. The team will then begin the process of building your website.
SEO CONTENT WRITING
By making online content easy for search engines, like Google, to understand, good SEO writing ranks more efficiently. This can also make it easier for consumers to find your written content through a search. Quantity-over-quality webpage content is no longer effective. Today, search engines use complex algorithms built to separate relevant, valuable online marketing from outdated web content.
SEO practices are always evolving. Achieving Search Engine Optimization friendly content is not a one-time ordeal; it requires continual upkeep and constant added content to support relevance. Coastal Web stays up-to-date with the current SEO changes and provides you with effective SEO Strategies for your business.
WEBPAGE CONTENT WRITING
Without SEO, webpage content writing will not be as in-depth. However, our content writer can still write content for your website that will engage as well as educate the reader. Grabbing the attention and engaging the reader is not easily done. Professional web content writing should be done by the professionals. By entrusting your web content writing with Coastal Web, you are ensuring that you get captivating text that will make your reader want to learn more.
Most visitors to a website will scan the page versus reading it line by line. We are well aware of that, and structure the content on your webpages so that online readers find it convenient to go through. We will provide content that your readers will find relevant and easily understandable that is also in line with your expectations.
BLOG WRITING
Google loves new content. Blogs are the perfect way to implement that into your site. Our content writer will write monthly blogs for you based on different aspects of your company. For instance, if you are a plumber, we may write about a common wintertime issue that requires professional help. Our blogs will engage the reader, and also serve as a call to action on your website. We will send you each blog that we write for approval before posting it.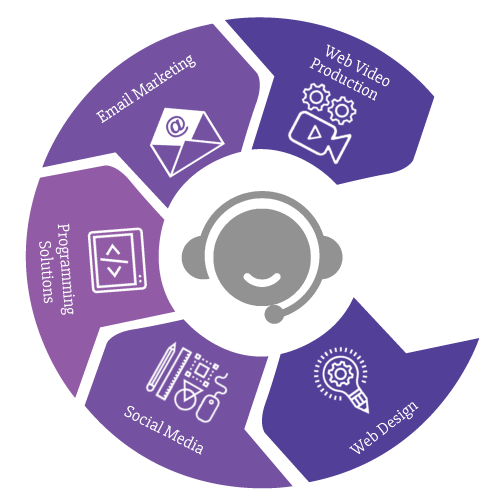 Want to learn more about our services?