18 SEO Statistics You Need to Know as a Small Business Owner
As a small business owner, you focus on numbers, all day long, every day of the year. Whether it's inventory, price increases, profit margins, year over year comparisons or something else, you're always crunching numbers. But when was the last time you crunched the numbers on your small business website?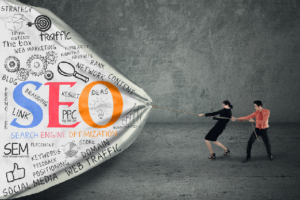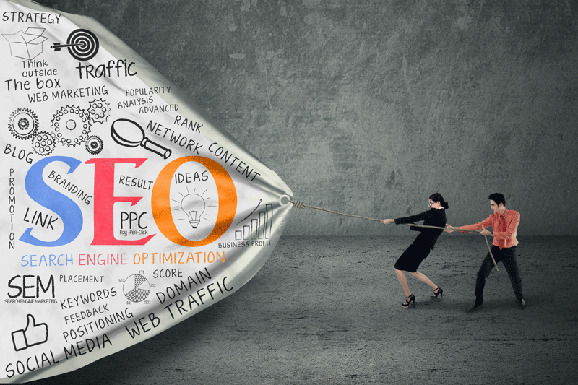 Where do you place in the search engine results pages (SERPs)? What's your click-through rate (CTR)? What's your bounce rate? What's your conversion rate? How fast does your site load? Why does any of that matter?
All of that matters because if done right, implementing SEO best practices on your website can increase traffic, the CTR, and conversions, as well as decrease your bounce rate.
If your website is simply a business card online, you may want to take a look at some of these SEO statistics. They may help convince you that the time to embrace local SEO is now. Let's take a look.
Search Statistics
A whopping 97% of consumers do online research before making a major purchase of goods or services. (BIA/Kelsey)
The #1 result in Google search results gets nearly 32% of all clicks. (BackLinko)
The #1 organic result is 10 times more likely to receive a click than the result in the #10 spot. (BackLinko)
75% of people never make it past the first page of SERPs. (HubSpot)
61% of B2B marketers say SEO and organic traffic generate more leads than any other marketing strategy.
SEO efforts bring in 1000% more traffic than organic social media. (BrightEdge)
SEO vs PPC
70% of online marketers say that SEO generates more sales than PPC. (Databox)
Nearly 80% of people ignore paid search results (ads) and only click on organic search results.
Nearly 27% of internet users use ad blockers. (BackLinko)
Inbound leads from search engines have a 14.6% close rate, compared to the 1.7% close rate for outbound leads (ex. mailers, billboards, cold-calling, etc.). (BackLinko)
None of these SEO vs PPC statistics are meant to say there is not a place for PPC ads. When you use them together you cover all of the bases in online marketing. PPC can be most lucrative when you are just beginning an SEO strategy, as it can take a few months for your campaign to gain traction.
Local SEO Statistics
"

Where to buy" + "near me" mobile queries have grown by more than 200% from 2017–2019. (Think With Google)
18% of people making local searches end up making a purchase within 24 hours. (BackLinko)
Nearly 50% of Google searches have local intent.
Visit our Local SEO Services page to learn more about why local SEO is so important if you have a brick-and-mortar store or a defined local service area.
Mobile Statistics
Ranking in position #1 in mobile search results in you getting 27.7% of the clicks, while ranking in position #1 on desktop gets you 19.3% of the clicks. (SEOClarity)
60% of smartphone users will contact a business directly from the search results. (Think with Google)
63% of U.S. Google search traffic originates on a mobile device. (Merkle)
You can't afford for your mobile website to be an afterthought. Be sure your website has responsive web design so it looks good and works well on any device, or have your web designer design a separate mobile site. Different strategies work for different businesses.
SEO and Page Speed Statistics
Your bounce rate can increase by 32% as page load time goes from 1 to 3 seconds. (Think with Google)
53% of mobile visitors to your website will leave if it takes more than 4 seconds to load.
One other note about page load times – Google now considers page speed a major ranking factor, so even if the rest of your website is beautiful with great content and optimized for SEO, it it's slow like a sloth, Google will bury you.
RELATED READING
Small Business SEO: A Beginner's Guide
How to Choose the Best Local SEO Agency for Your Small Business
Google Page Experience, Explained
And if you just can't get enough of SEO statistics and information, we suggest reading blogs and reports from these industry leaders:
Ahrefs
BackLinko
SEMrush
Think with Google
Search Engine Land
Search Engine Journal
Get a FREE SEO Analysis of Your Website
If some of these statistics have convinced you that you need to harness the power of SEO to bring in more business, we can help. Your first step is to schedule a FREE SEO analysis of your website. We'll use some industry tools and our own expertise to evaluate your website, as well as those of your competitor's.
Based on what we find, we'll suggest a plan of action to optimize your website to help increase your business. To get started, simply fill out the contact form, or call us at 410-420-9390.